Christmas Gifts for Coffee Lovers – Part 1
Ok – so you've probably got a lot of this stuff sorted, right? Who are we kidding? With Christmas just around the corner and the need for gifts bubbling up faster than an unwatched batch brew, Best Coffee's Harry Harris has seven gift ideas for the coffee lover in your life. Or for yourself. Why not?
The great songwriter Loudon Wainwright once sang "Christmas comes but once a year, and goes on for three months", and he's right. As soon as all our Halloween pumpkins started smelling funny, the lights went up and the John Lewis ad came out. 'Tis, as they say, the season to be jolly.
If you've already started thinking about what to put under the tree - and if you haven't, you are cutting it pretty fine, I'd get on that, at least make a list - then we've got some ideas. There's more to Christmas coffee than festive lattes - take a look at these:
1. The Pact Coffee Advent Calendar
Newsflash: advent calendars are no longer the preserve of sub-standard chocolate. The folks at Pact Coffee have sourced 25 coffees from around the world, including six Micro-Lots, and some really rare and interesting choices, including Duromina from Ethiopia - recently crowned the best coffee in Africa, and a honey-processed coffee from the Arhuaco Tribe in Northern Colombia. Each day gets you a new 20g bag, roasted by Pact's team and complete with flavour profiles.
Cost: £39 / Two for £70
2. Tower Caffettiera
There are plenty of nice ways to make coffee at home, but perhaps none as satisfying as caffettieras – popping a mini coffee kettle on the stove and watching it bubble up from the spout. I read how they work once, something about pressure – anyway it's basically magic. These Italian caffettieras are gorgeous and come in an array of beautiful colours.
Cost: From £20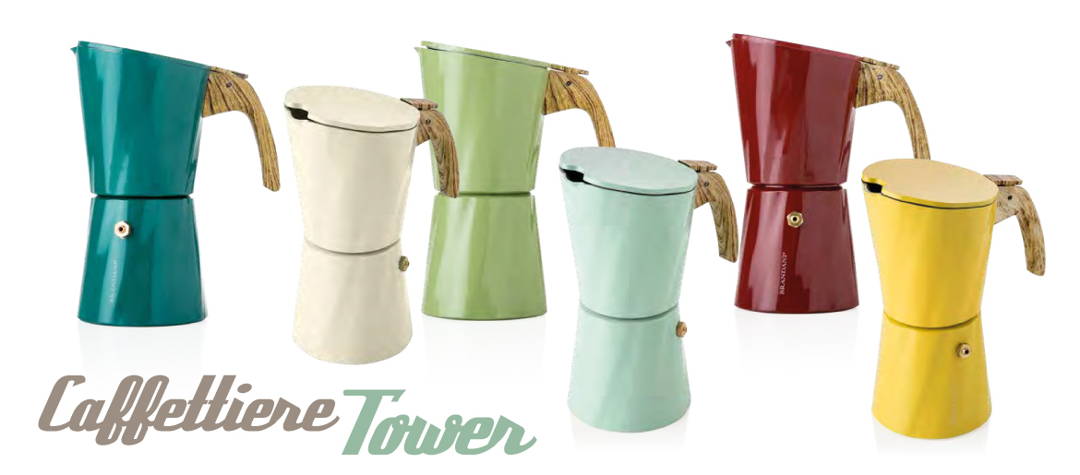 3. Handpresso Pump Pop
Another neat, day-glo bit of a kit for those of you who want good coffee having perhaps woken up in a tent. These machines make a decent espresso from ground coffee or coffee pods - just pump up the pressure and add coffee and hot water. No electricity, no battery, just a quick, portable, environmentally conscious tool.
Cost: £70 approx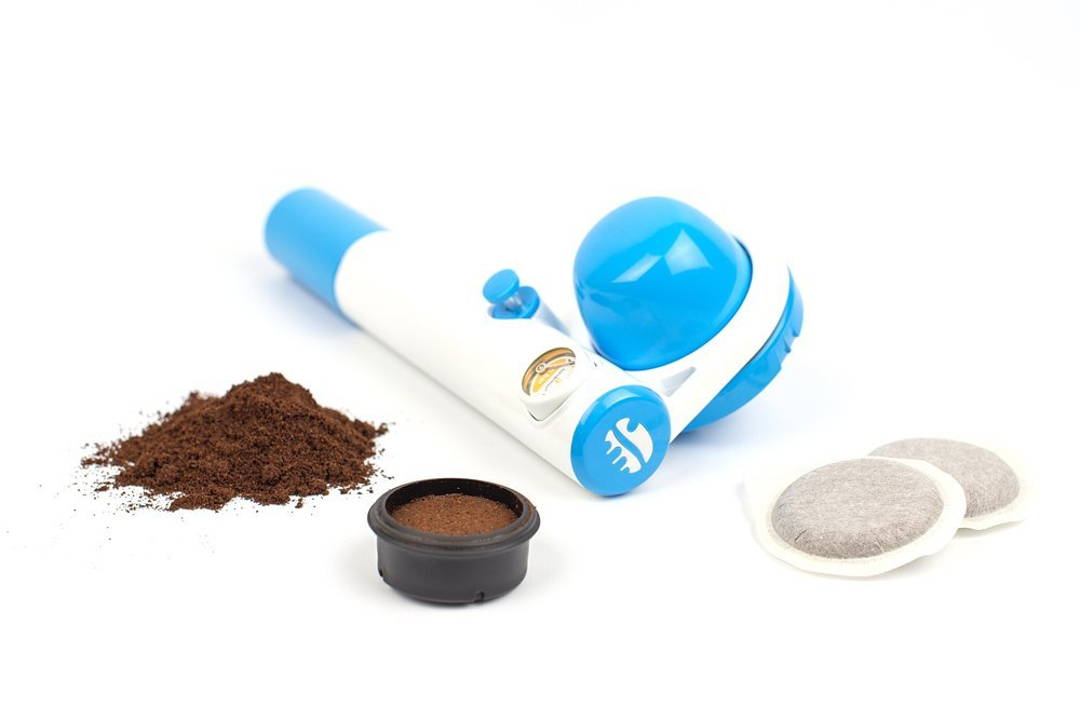 4. The Clerk Pour Over Stand
Not for those on a budget, but this is a very beautiful thing indeed. Walnut base, a brass stand, V60 compatible and hand made in Colorado. When people talk about things being artisanal, this is what they mean. Pour over coffee is already a nice ritual, something to take time over, so why not luxuriate in it even more with this?
Cost: £185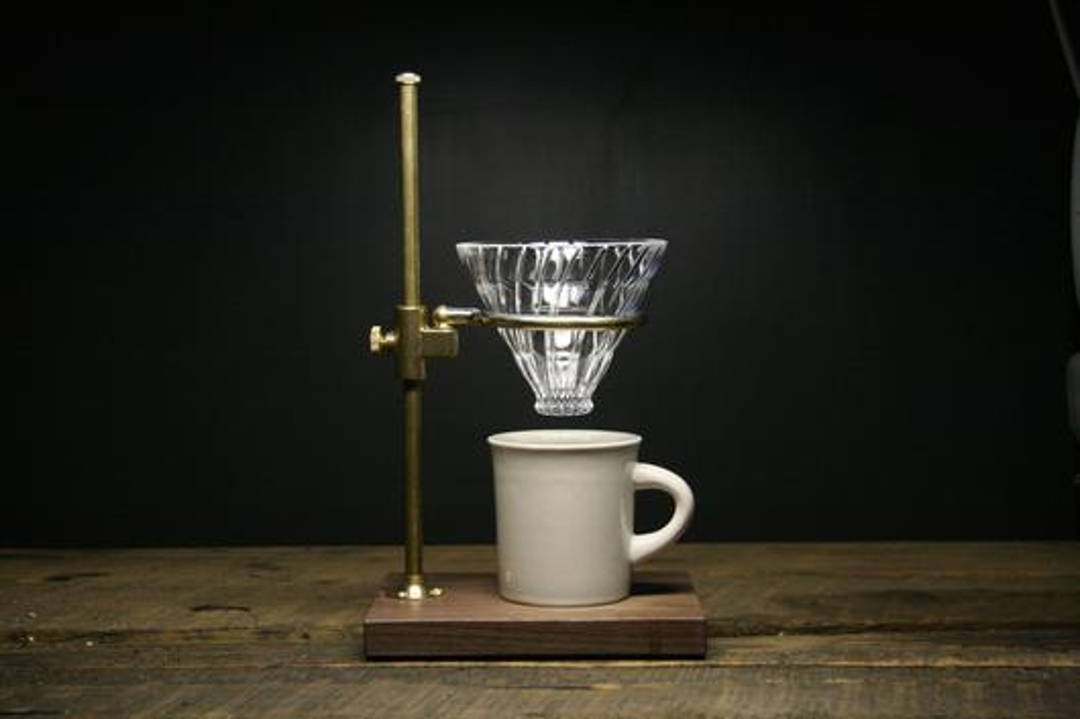 5. 33 Cups Of Coffee
A cute, pocket-sized journal for coffee and cafe obsessives, keen to document their caffeinated travels. Keep this by your side, make your flavour notes as you go, and you'll never have that annoying "ugh, I had a really nice coffee once but I can't remember where, what or when it was" feeling again. Totally eco-friendly too.
Cost: $5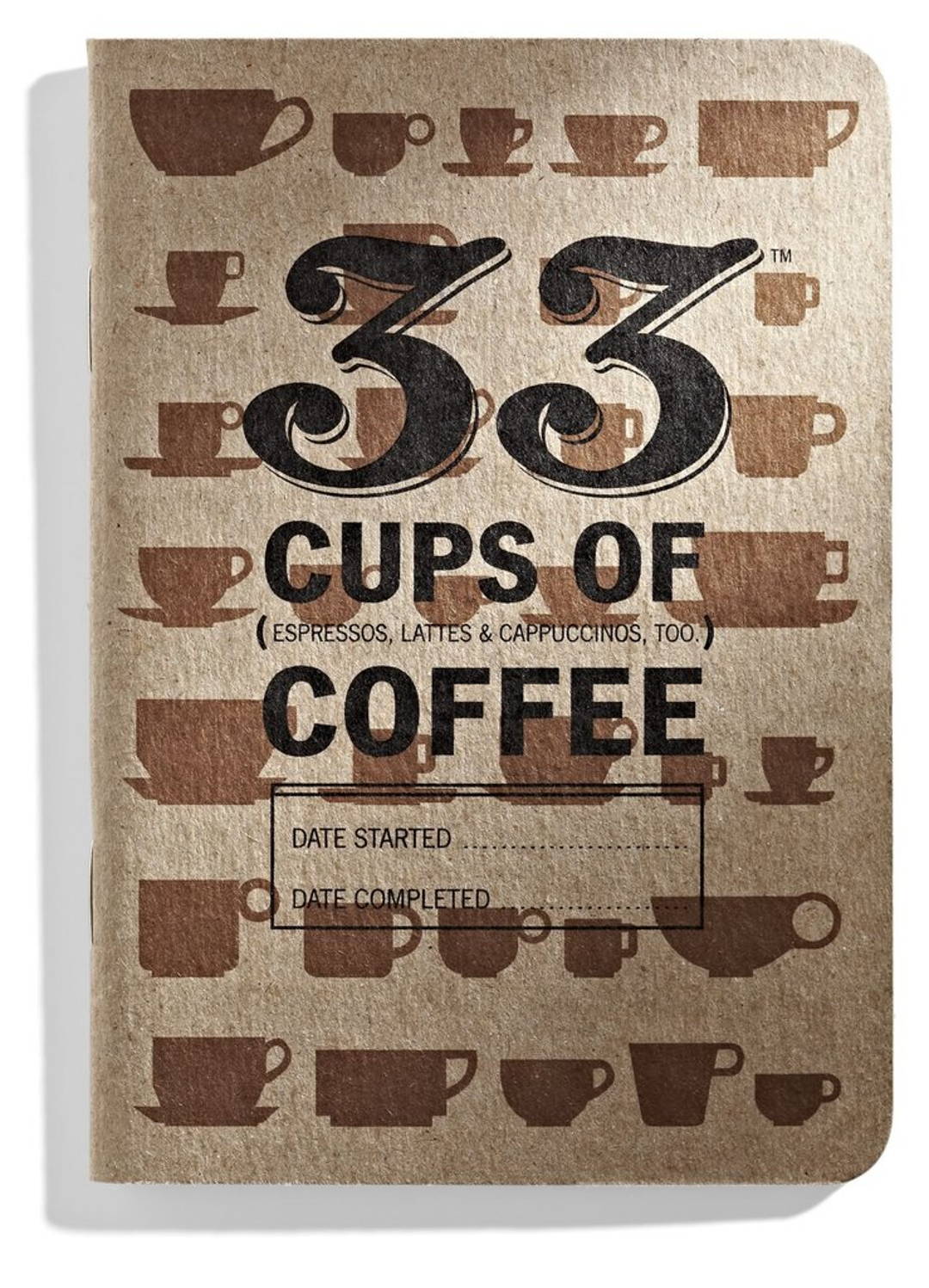 6. Espresso Candle
Your house isn't a home without a fancy candle. Think your front room smells nice? It could smell so much better, you don't even know. These vintage Parisian pots are filled with clean-burning candles with excellent scents - the Espresso option contains almond milk and dark cacao for a sweet, Tiramisu-ish glow.
Cost: £16
7. Conker Spirit Cold Brew Coffee Liqueur
We've all had a go at making cold brew overnight in the fridge by now, with varying results. Real cold brew is a beautiful thing, with a character totally unique. Dorset's Conker Spirits know this - oh boy, do they know it - and have transformed Cold Brew into a brilliant liqueur. Put the Tia Maria away, Gran, we're going up in the world.
Cost: £27.58