Best Coffee Beans Subscription Box - Espresso
Same working day dispatch if ordered before 11:30am
1 - 2 Day delivery with Royal Mail
30 Day no quibble returns policy
Best Coffee Beans Subscription Box
ROAST TYPE: ESPRESSO COFFEE
QUANTITY: 3 COFFEE BAGS
Keep it interesting with our Best Coffee espresso coffee beans subscriptions. Sample an exciting range of carefully selected espresso coffee beans, from the best speciality coffee roasters, delivered straight to your door each month.
Scroll down to see this month's coffees.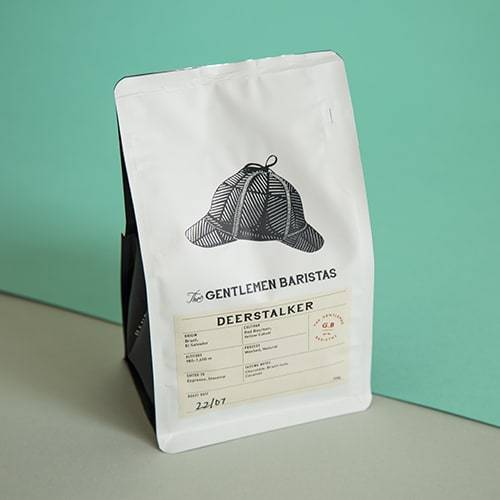 Gentlemen Baristas Deer Stalker Coffee Beans (Espresso)
Origin: El Salvador & Brazil
Process: Washed & natural
Tasting notes: Chocolate, brazil nuts & caramel
This 'well mannered coffee' from London's most upstanding coffee roaster is a 50/50 blend of arabica from Brazil & El Salvador. Their best selling house blend works great with milk or as an espresso.
Dark Woods Under Milk Wood Coffee Beans (Espresso)
Origin: Brazil, India & Ethiopia
Process: Natural & washed
Tasting notes: Caramel, stewed fruits & praline.
Dark Woods' signature blend is very special; using adventurous sourcing gives a balanced flavour that offers the best of both worlds. Their decision to blend with specialty coffee was vindicated in 2016 when they won a Great Taste Award.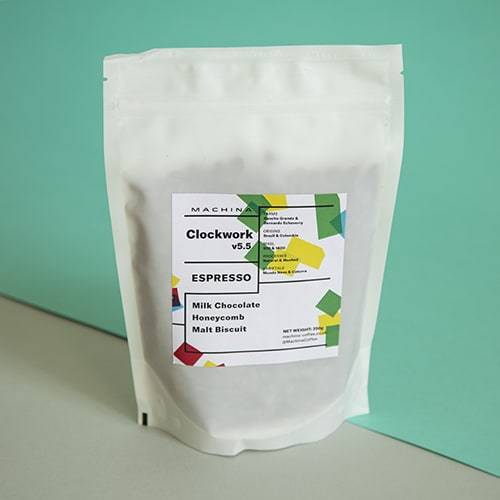 Machina Clockwork Blend Coffee Beans (Espresso)
Origin: Brazil & Colombia
Process: Pulped natural & washed
Tasting notes: milk chocolate, honeycomb & malt biscuit
A delicious blend of 2 seasonal lots; this coffee is a great all-rounder. Versatile enough to sit well in a flat white or brew it old-school in a moka pot.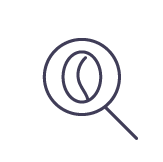 Our coffee experts seek out & hand select the very best espresso coffee beans for you to try.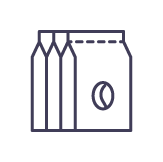 We send out a new, exciting range of specialty espresso coffee beans for you to try each month.
---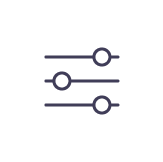 Sign up to our totally flexible subscription service, knowing you can cancel or take a holiday at any time.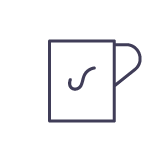 Wait eagerly each month for your 3 new coffees to arrive in the post and enjoy!
Only Delivering the Best Coffee.
Best Coffee have been responsible for matching our app users to great coffee shops since 2012, becoming one of the leading guides for specialty cafés in the UK. So you can trust that we're dedicated to only delivering the best coffee.