Best Coffee Beans Subscription Box - Filter
Save

Liquid error (product-badge line 32): Computation results to '-Infinity'

%
Get 40% OFF your first month.
Use code SUB40 at checkout.
Keep it interesting with our Best Coffee subscriptions. Sample an exciting range of carefully selected filter beans delivered straight to your door each month.
3 coffee bags. Whole beans. Roasted for filter coffee.
Free delivery on subscription.
Skip, change or cancel your subscription anytime.
Get rewards when subscribing.
Best Coffee have been responsible for matching our app users to great coffee shops since 2012, becoming one of the leading guides for specialty cafés in the UK. So you can trust that we're dedicated to only delivering the best coffee.
5 Rings Coffee, Blind Faith
Origin: Brazil
Process: Natural
Tasting notes: Ferrero Rocher, milk chocolate, brazil nut
The Montanari family grow coffee in the Minas Gerais region of Brazil. Their aim is for their small family business to become completely carbon neutral. From the Rubi coffee shrub, this coffee is sweet and complex with low acidty – perfect for those who enjoy their coffee with milk. Tasting notes of Ferrero Rocher and milk chocolate make this aromatic coffee a sensory delight.

Crank House Coffee, Fazenda Boa Vista
Origin: Brazil
Process: Natural
Tasting notes: Milk chocolate, fig, almond
Notes: Antônio Firmo de Mattos' family have been coffee farming in Brazil since the 1800s & today his farm spans 30 hectares, mostly dedicated to Catuai, Yellow Bourbon and Mundo Novo varieties of coffee. This Yellow Bourbon is naturally processed, resulting in a sweet & creamy profile with notes of chocolate and sweet fig.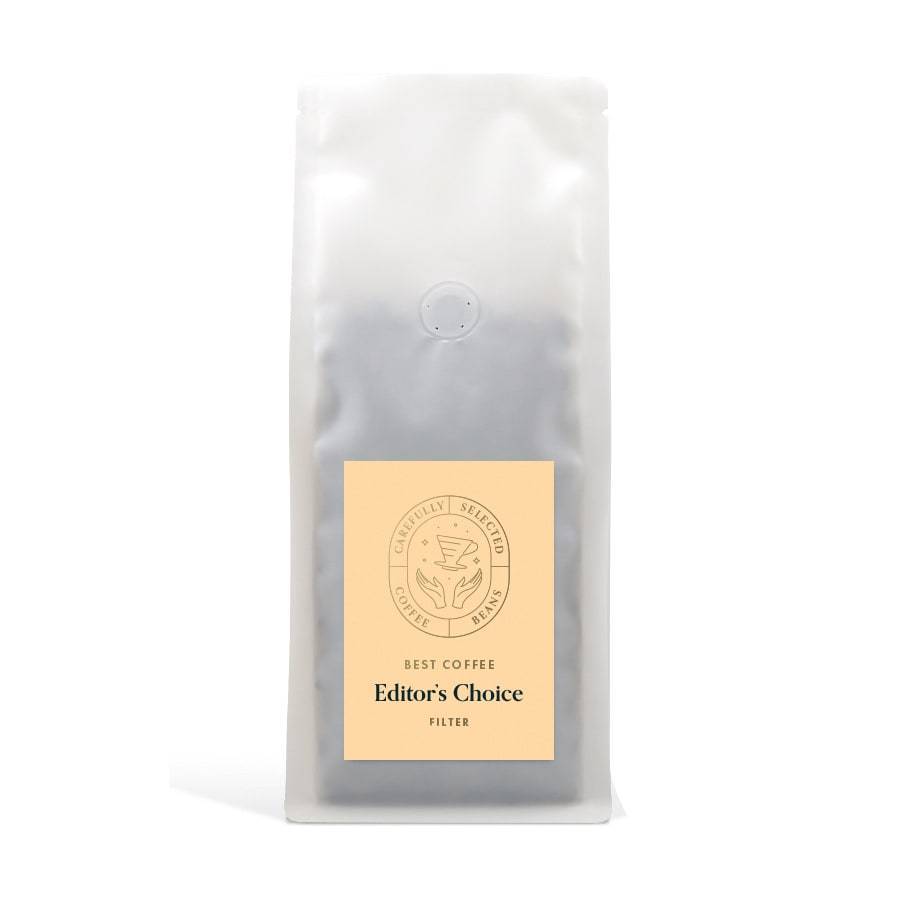 Best Coffee x Colonna, Editor's Choice
Origin: Peru
Process: Natural
Tasting notes: Pineapple, Mango Strawberry
Notes: Grown by Jose Lino Mendoza Vasquez on his three hectare farm in Huebal, Peru. This is the first year that Jose has exclusively produced naturally processed coffee from the Catuai cultivar. The results are superb: a full bodied, super-sweet coffee with notes of exotic fruit.
How the Subscription Works
What we do:
Our coffee experts seek out & hand select the very best coffee for you to try. We do the research & the hard grind, so you don't have to.
We send out a new, exciting range of specialty coffees for you to try each month.
What you do:
Sign up to our totally flexible subscription service, knowing you can cancel or take a holiday at any time – you're in complete control.
Wait eagerly each month for your 3 new coffees to arrive in the post.
Enjoy!
Coffee With a Conscience
It's not enough for the coffee to just taste good, we believe it has to do good too.
We're selecting our coffees with a conscience, based on a few very important principles:
Coffee sourcing model & coffee traceability
Community support. Both at origin and point of consumption
Recyclable packaging
Other environmental & social initiatives
How often do I need to pay for the Best Coffee Beans Subscription and when will I be charged?
The Best Coffee Beans Subscription ships monthly and the billing will be recurring every month. Your first payment happens the day you purchase your box and subsequent payments will automatically occur on the same day of every month, starting on the second month of your subscription.
You can change the charge date by logging in into you account via the "Account" menu on our website.
Can I change the speciality coffee beans quantity on my box?
The minimum quantity of coffee beans bags on offer at the moment is 3 speciality coffee bags inside our Best Coffee Beans Subscription Box.
Can I select the coffees in my Best Coffee Beans Subscription box?
Our team of coffee experts will curate the best possible coffee beans available. We have been visiting and reviewing the finest speciality cafés in the world since 2012 and working closely with coffee roasters and speciality coffee capsules pioneers for years.
So we are obsessed about finding the best coffee beans and will always deliver only the best of the best to our loyal subscribers.
Can I change the frequency of my deliveries?
Yes. We currently offer frequency of 1 and 2 months. To change your frequency after subscribing, simply login to your account via the "Account" menu on our website. Select "Manage Subscriptions", then click on "Edit" (below "Actions"). On the Edit screen, select "Change delivery schedule".
Can I cancel my subscription?
Yes. Simply login via the "Account" menu on our website and click on "Manage Subscriptions". Select "Cancel" under "Actions". Moving forward, your credit card will not get billed.
If you would like to re-activate your cancelled subscription, simply click on "Re-activate".
Is delivery included in my coffee subscription?

Yes, our coffee subscription has free shipping. For the other coffee beans in our shop, we offer free shipping for orders over £50.
Will the coffee beans subscription box fit through my letterbox?
Unfortunately no. Since we will always deliver different coffee capsules, the box size will inevitably vary from delivery to delivery. The subscriptions ship as a Royal Mail small parcel and won't fit through a standard letter box.
I had issues with the shipment and/or I didn't enjoy the coffee. Can I send it back?
We hope you love the coffee we send, and unfortunately at this moment in time we're unable to accept returns on perishables. If you have any problems with your order please get in touch with us at hello@bestcoffee.guide and we'll try our best to help