Coffeeography: The Coffee Producers, by Stephen Leighton
Staffordshire based Stephen Leighton is rightfully one of the best known names in the coffee world for his pioneering coffee company Hasbean and his extensive work at origin, developing direct trade links. He has brought closer together the 'worlds' of coffee: producers, roasters, baristas and consumers.
Steve has written a book all about coffee producers. Rather than coffee or flavours, it's about relationships. During his 18 years building Hasbean Coffee, Steve Leighton has built relationships with the people who make specialty coffee possible: the coffee farmers.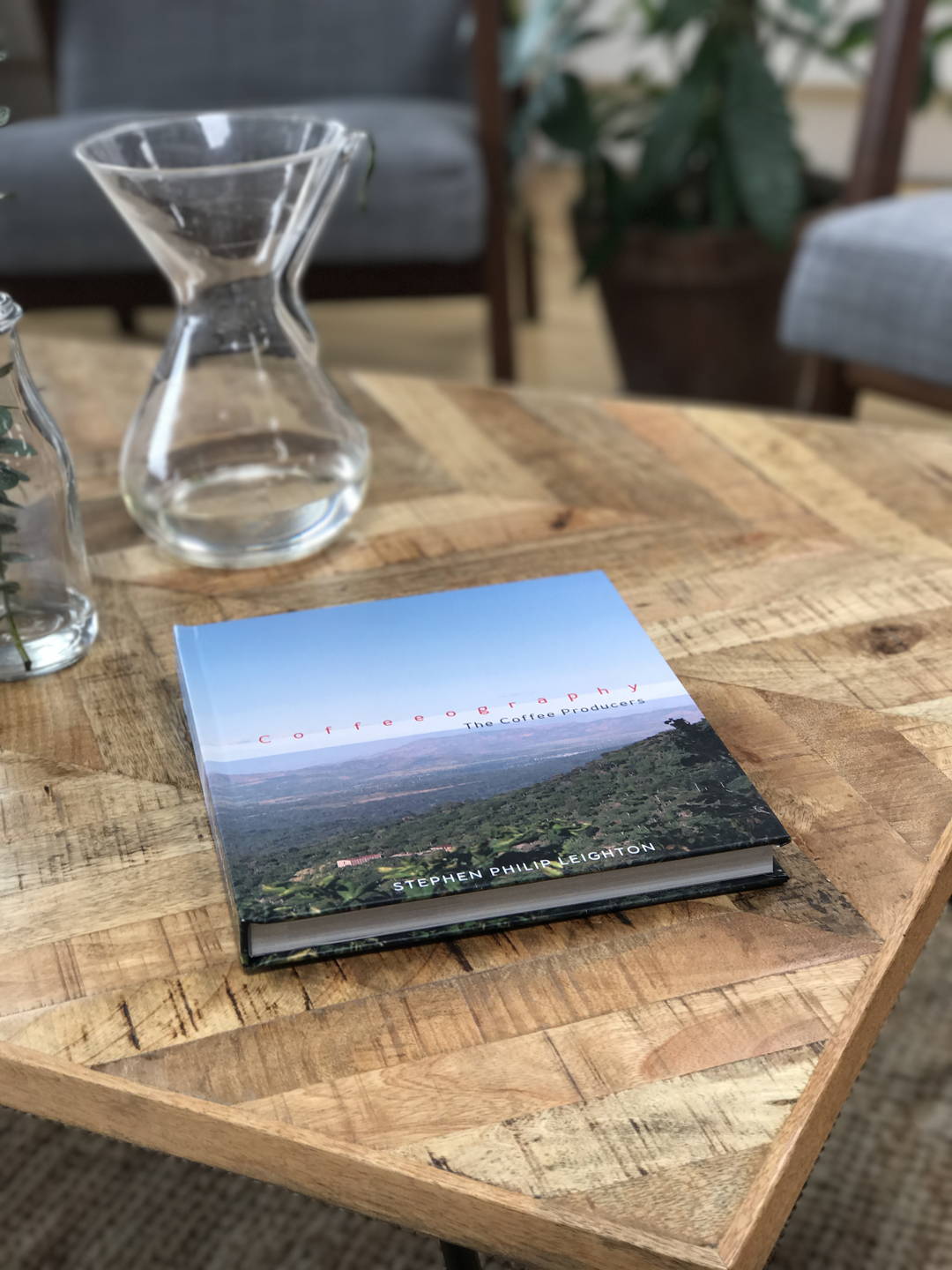 Coffeeography: The Coffee Producers presents profiles of some of the many inspiring coffee producers with whom Steve has worked. It tells their story in their words. It's also a chance for him to share incredible photos of coffee farms he has collected over the years. The book will be launched at the Manchester Coffee Festival (Cup North) on the 4th and 5th pf November. Steve will be talking about the book at the festival and will be joined by Alejandro Martinez from Finca Argentina in El Salvador and Dr Brian Gakunga from Kenya's Kiriga Estate who will share their experiences and coffee stories and their coffees will be available to taste. 
After the book's official launch in Manchester, Leighton will go on whirlwind tour as he launches the book in conjunction with local distribution partners across five countries, featuring stops in:
Dublin, IRE (6 Nov AM; hosted by Five Points); joined by Alejandro Martinez 
Ennis, IRE (6 Nov PM; hosted by Suas); joined by Alejandro Martinez 
Belfast, UK (7 Nov; hosted by Established); joined by Alejandro Martinez 
Dublin, IRE (8 Nov; hosted by 3FE); joined by Alejandro Martinez
Seoul, KOR (11-12 Nov, hosted by Marco at Seoul Café & Bakery Show) 
Sydney, AUS (14 Nov; hosted by Toby's Estate)
Brisbane, AUS (15 Nov; hosted by Toby's Estate)
Melbourne, AUS (16 Nov; hosted by Toby's Estate)
Stockholm, SWE (25 Nov; hosted by Drop Coffee)
Coffeeography: The Coffee Producers by Stephen Leighton (hardback, £19.99) will be available from https://www.hasbean.co.uk/ from 5th November 2017
Words: Phil Wain
Image courtesy of Stephen Leighton/HasBean