Edinburgh Coffee Festival round-up
The Edinburgh Coffee Festival has grown in popularity and influence since it began three years ago – Harry Harris went along to find out why
It would be absolutely, unequivocally unforgivable were I – describing a festival dedicated to coffee, a famously caffeinated drink – to mention that there was a buzz about the place, but here we are. Now in its third year, this gathering of some of the best roasters and cafes from Scotland and beyond has outgrown its previous surroundings, moving to the Corn Exchange in the West of town for this round, a testament to the growing popularity of the event, and Edinburgh's growing interest in coffee culture.
One of the benefits of the festival is that it gives a platform for emerging roasteries to showcase their wares, and gain a bit of industry interest. Williams & Johnson, who've grown at a real pace, gathered a lot of early devotees here, and were back this year serving up pourovers from their Colombian and Guatamalan roasts.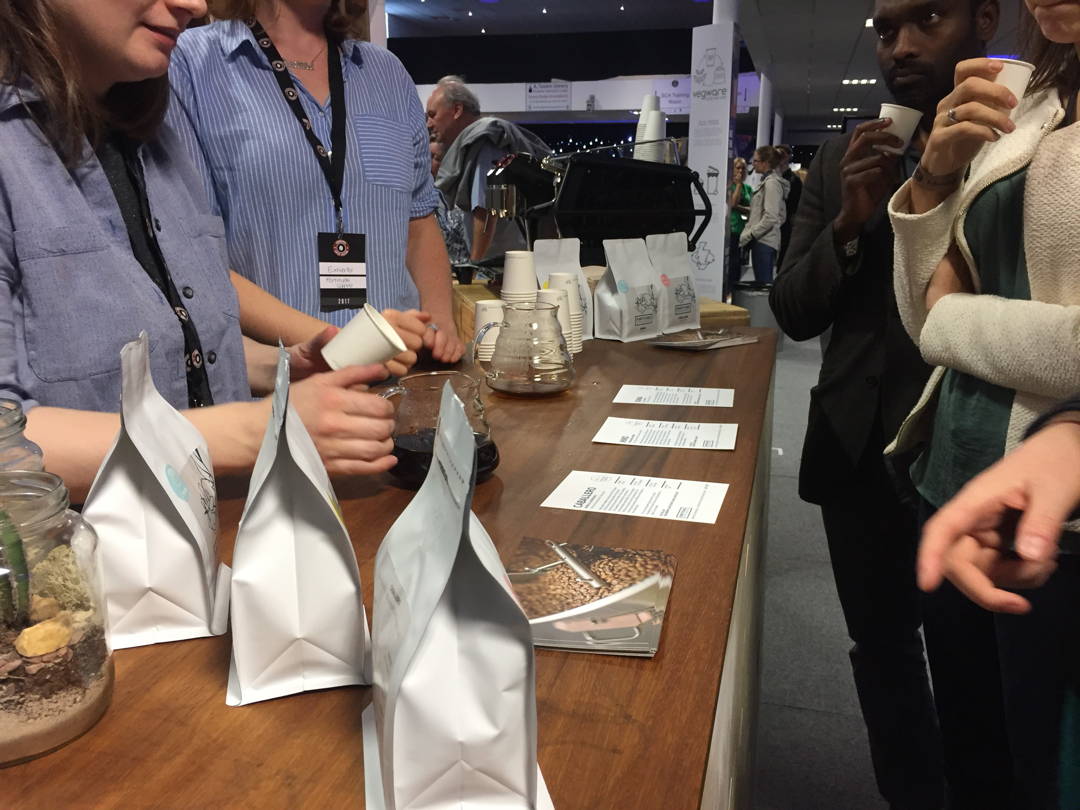 Over in the middle of the room, Obadiah Collective had a fairly steady crowd all day long, showcasing roasts from Costa Rica, Nicaragua, and Kenya – all washed, single estate origin coffee with an impressive range of flavour and clarity. The Kenyan felt particularly autumnal, with sharp blackberry and raisin notes, while the Nicaraguan showed off brown sugar and stone-fruit flavours. It's perhaps not a coincidence that you'll find Obadiah Collective sold in three Edinburgh cafes famous for their sweet goods – Lovecrumbs on Westport, Cafe Nomad in Haymarket, and Twelve Triangles in Leith and Portobello. Expect to see them more and more; they're very exciting.
The coffee industry has always struggled when it comes to launching new products onto the consumer, so it was interesting to see a few stalls pushing "trendy" (read: probably quite old and traditional in some cultures) non-caffeine drinks, with bases of turmeric and beetroot. There was a similar wave a few years ago with Matcha Lattes being the drink du jour, that seems to have died down slightly – partly owing to Matcha being quite a technical thing to prepare properly. Alchemy Cordial's Golden Turmeric Elixir, a thick yellow syrup flavoured with turmeric and ginger, doesn't have that issue, and steamed with almond milk is actually really delicious. BrewLab also had their impressive Cold Brew bottles on the go – if your only experience of Cold Brew Coffee is a bad homemade batch made after watching a YouTube tutorial, put all that to one side: BrewLab's product is like iced sherry. The Nitro Coffee being slung by U-Roast was similarly impressive – cold brew infused with nitrogen bubbles, to give it a smoother, stout-like texture. It's good, but it does sort of make you want a Guinness.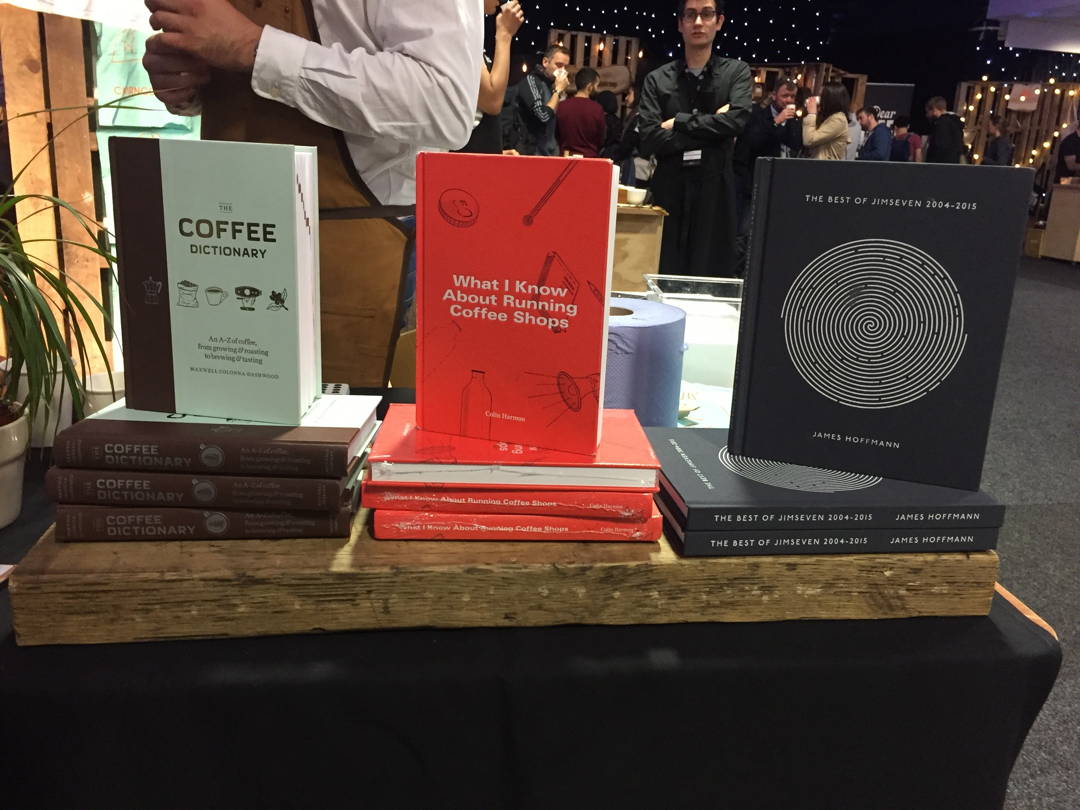 The prevalence of free caffeine shots is only one reason to hit the Festival – there are also illuminating talks on everything from the theory of roasting to how to create sustainable packaging and make the coffee industry more environmentally conscious (Edinburgh based company VegWare were in attendance, and helping to make the Festival a zero-waste event). One talk that stood out was from Cumbria based roasters Carvetii, on the problem different water quality has in affecting the flavour of coffee across the country – the working theory being that the higher presence of minerals like magnesium in hard water areas was bringing out more of a roasts flavour, meaning that if you're roasting your coffee in areas of soft water, you might not be understanding your product well enough. I fell down the rabbit hole so deep that at one point I was genuinely considering taking Carvetii's recommendation of mixing up a batch of concentrated water and epsom salts, to see if I could taste the difference in my own brews at home.
People have a perception that the coffee industry is somehow elitist or pretentious, which seems to ignore the fact that – broadly speaking – it's an industry that caters for everyone, whether by innovating new products, finding out new ways to help people drink less caffeine, being more eco-friendly, or whatnot. All kinds of people were tasting and eating at the Corn Exchange on Saturday, some who clearly knew their onions, some who just wanted a day out – all were catered for, all were welcome. As a reflection of the industry at large, that's probably as good as you can hope for.
Harry is a freelance journalist and songwriter, and Best Coffee's resident expert on Scotland