Where to drink speciality tea in London - part 2
Our previous post about where to find speciality tea in London (
Read Part 1
) proved to be the most popular news post last month - much to our concern! As a result, Derek Lamberton and Phil Wain have put aside their coffee cups for a short while and continued their search for the finest tea in London. Whether you're searching for a matcha latte (or matcha cookie), an Oolong or even a 
Teh Tarik
, here's part two of our ongoing guide to the best places to drink tea in London.
Saint Espresso
Saint Espresso at Angel present a select tea library of Lalani & Co teas. After perusing the menu, interested customers are talked through timings and the tastes of different infusions. We enjoyed a superb Oolong prepared skilfully by Orsolya who was the perfect host, patiently answering all our questions. Their premium grade matcha is very popular here as both tea and in lattes, and they also sell tea brewing equipment. Saint's baristas follow Lalani & Co's recommendations for dosage, temperature and timings but experiment and adapt them to taste.
Location and full review
Association
Situated in The City's Old Tea Warehouse, Association takes its (er...) association with tea seriously. Supplied by Mayfair's Postcard Teas, there is a range of traditional black teas (English Breakfast, Earl Grey, Assam and Darjeeling) along with a highly recommended green Oolong. Association is one of London's most attractive and highest quality coffee shops and its staff approach tea as skilfully as they do coffee. 
Story Coffee
Battersea's beautiful Story Coffee is one of those rare neighbourhood gems working with top quality suppliers and delivering top notch service. The tea selection here is from Lalani & Co and served in Reidel glassware (pictured below with Mr Lalani himself) which delivers flavour like no other. The tea range at Story is wide and on summer days the iced matcha definitely hits the spot.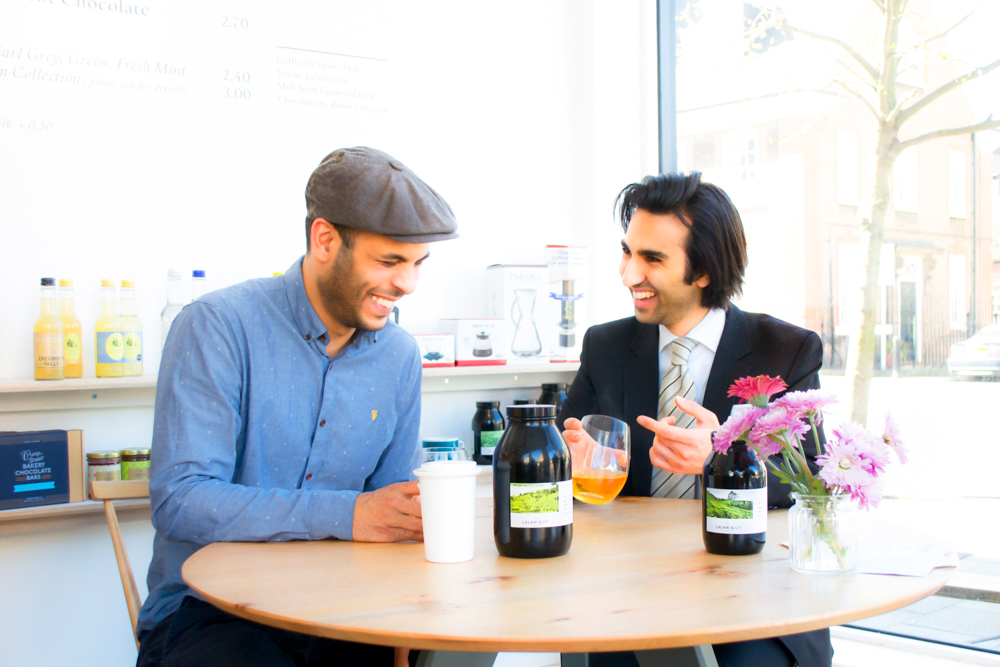 Small White Elephant
The team at Small White Elephant in Peckham are not afraid to be different. They serve 
Teh Tarik
 or pulled tea which is poured back and forth repeatedly between two vessels from a height. The owners, Jehn and Dale, discovered this tea while visiting Borneo. The cafe serves Solaris Botanicals, a tea company formed by a group of botanists specialising in herbal medicine. The cafe organising tea tastings and serve a small range of select teas in their unique collection of china. They highly recommend the green Genmaicha.
Continental Stores
This Bloomsbury gem is one of London's most relaxed cafes to sit and enjoy a tea or coffee. The calm atmosphere lends itself to tea and it is particularly well prepared here. Another outlet for Lalani & Co, Conti Stores also bakes and sells fabulous matcha cookies (yes, they are bright green). Perhaps the most instagrammable cookie around, the matcha geeks can enjoy them with their matcha lattes as they discuss how much further the matcha trend still has to go.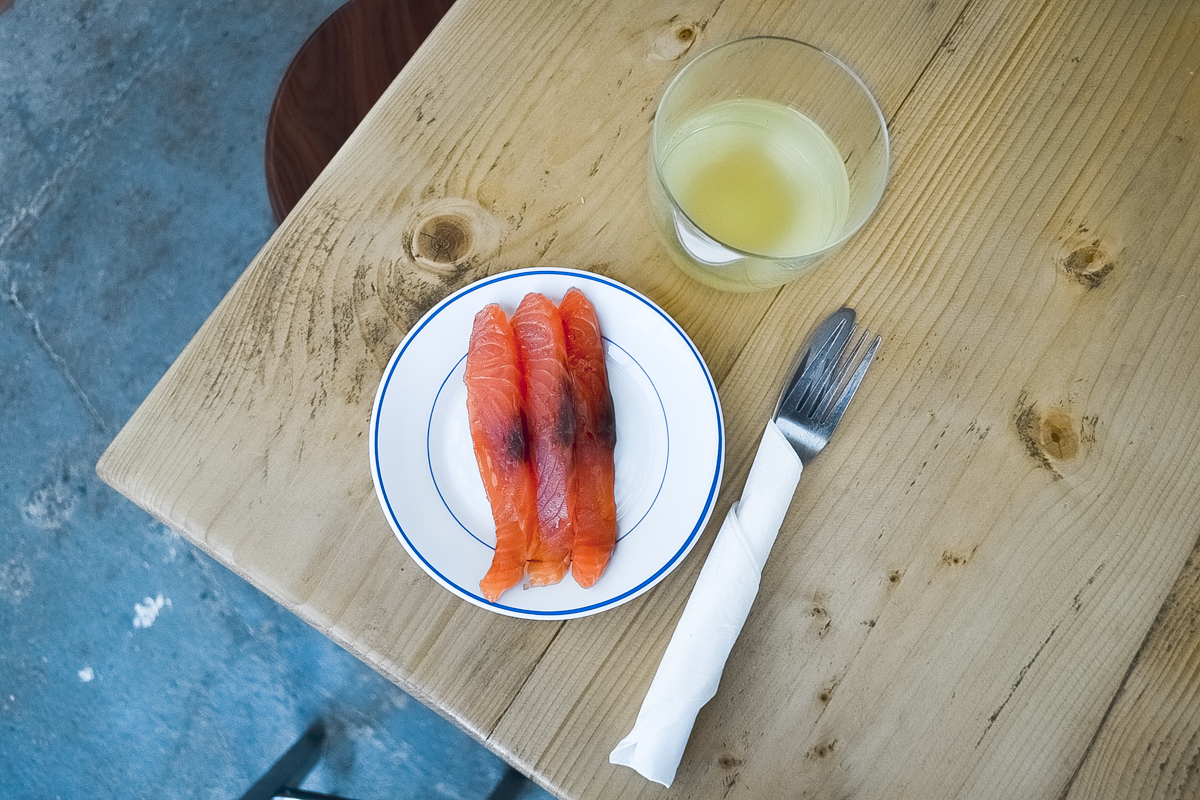 Craving Coffee
Tottenham's hugely popular Craving Coffee has one of the most remarkable lists of suppliers of any cafe in London. Their coffee (Climpsons and Weanie Beans) and craft beer (Redemption, Beavertown, Five Points, Hammerton) offerings are superb, and, as you'd expect, their tea follows suit. Serving a small range of teas from Lalani & Co, Matt and Rachel bring the same careful approach to brewing that they bring to coffee. Highly recommended is the shade grown 
sencha paired with a plate of House of Sverre smoked salmon - it's as good as it is unusual. Hop on the Victoria Line and try it yourself.